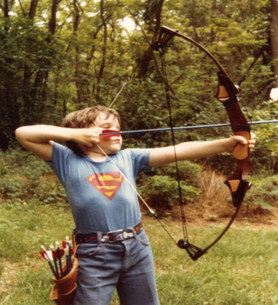 "For I was hungry and you gave me something to eat, I was thirsty and you gave me something to drink, I was a stranger and you invited me in, …."
Matthew 25:35
​
What Does It Take to Be a Super Hero?
You are probably familiar with the movie and cartoon super heroes who have super powers such as flying, incredible strength or running extremely fast and how they often use their super powers to help others. But you don't need to have super powers to be a super hero! ​You can use your own unique abilities and the things you have to be a super hero and help someone.
The number of people in our country who are hungry is heart breaking! Millions of people struggle with hunger every day! Some of your neighbors, friends, coworkers and maybe even family members could be having a hard time making ends meet and aren't able to buy enough food. They are not getting the adequate nutrition they need to learn, work and thrive. Being hungry hurts!
FHFH provides the needed protein to food banks, food pantries and feeding ministries who serve people struggling with hunger and we rely on the support of selfless donors such as you to do that.
​You can be a "super hero" who helps save someone from the pain of hunger! You can make the difference between them going hungry or having a meal! The need is great and we encourage you to take the first step to becoming someone's super hero by joining with FHFH as we work to end hunger!
Thank you for your continued interest in our mission of feeding the hungry. Together we can make a positive difference!

Sincerely,

​

​
Josh Wilson
Executive Director