Learning to hunt is a great way to help feed the hungry!
Hunting for food has been a way of life throughout human history. From cave paintings to the Bible, hunting is depicted and mentioned across time and around the world!
Today, people hunt for various reasons. Some appreciate the challenge and satisfaction of filling their freezer with fresh, locally sourced meat. People enjoy connecting with the beauty and majesty of God's creation when hunting. Family and friends spend time preparing and hunting together. And some hunt to donate their harvest to local feeding programs and ministries that serve those in need.
Like any activity with specific rules, equipment, strategies, and safety concerns, learning to hunt requires some education, planning and preparation. Fortunately, many resources are now available for those interested in hunting including local clubs, sporting goods stores, state wildlife divisions, online resources, videos and books. Here are some helpful resources…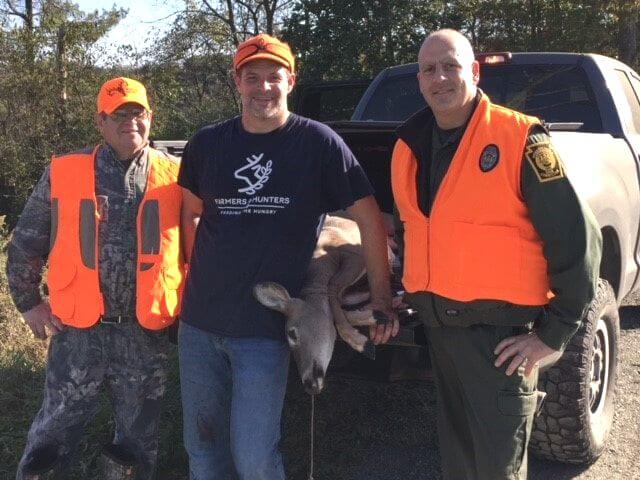 Hunting gives you the opportunity to help feed the less fortunate of your community. Our organization has participating butchers in various states where you can donate a legally harvested deer—usually at no cost—for processing and distribution to food banks and feeding programs that serve the hungry. There are also many similar deer donation programs in operation that you can try if we don't have a participating butcher shop in your area. Hunters can now donate their harvest to help feed the hungry in almost every state across the country!
Harvesting a deer for the hungry, making a financial contribution, or volunteering with our ministry or with a similar organization near you are all excellent ways to make a difference for the less fortunate of your community. If you have questions or need help getting started, contact us today and we'll be happy to assist you!