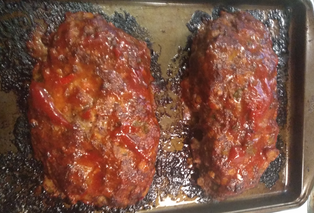 Shepherds Christian Assembly in Coshocton, Ohio appreciates the venison donated to their ministry by Coshocton County FHFH (OH-10). They served venison/sausage meatloaf at their community meal on Thanksgiving. They also serve a free lunch on Tuesdays, an evening meal after Bible study on Wednesday evenings, a meal after their Friday evening service, and lunch on Sunday after the morning service for those in attendance. Shepherds Christian Assembly serves about 19,000 meals a year! They have various organizations that donate food and supplies to the Lord's ministry. With the deer burger donated by FHFH they make chili, sloppy joes, tacos, meatloaf and anything else they can think of. They also give venison burger to people to take home and cook.
Shepherds Christian Assembly is
in their 14th year of ministry in Coshocton. They said Dewy Thompson, Chapter Coordinator of Coshocton County FHFH, has been a blessing to them.