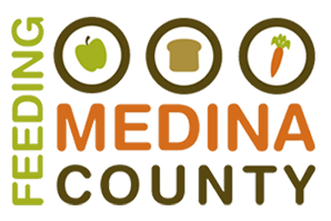 Wayne County FHFH (OH-28) recently donated 120 pounds of much needed meat to help people in need ​in Medina County Ohio!
​We received this thank you note from Feeding Medina County in response to the donation of the venison.
"Thank you so much for connecting me with Tom Norman in Wooster. I was able to pick up 120 pounds of venison two weeks ago that we gave right back out to the families that attended our food distribution in Medina last week.

Feeding Medina County feeds over 3,000 people each month and we are so blessed to have connected with FHFH.

Thank you for all that you do, for including us, and for finding a way for our earth's natural resources to get to those most in need."

God bless,
Katy Fuerst, Executive Director
Feeding Medina County
The vision of Feeding Medina County is to be the resource to fight hunger and food insecurity across Medina County. They believe no one should ever be hungry due to their circumstances.