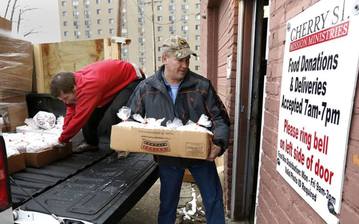 "For I was hungry and you gave me something to eat, I was thirsty and you gave me something to drink, I was a stranger and you invited me in, …."
Matthew 25:35
How can you make a change for the better? Volunteer!

Volunteering is a tradition in our country and is a rewarding experience! Parents teach their children about helping others in need. Schools teach students about volunteering by completing community service hours. Businesses and organizations encourage their employees to volunteer and make a positive difference in their community. Volunteers do good for others and their community, which provides them with a sense of accomplishment. Volunteers are change makers!

April is Volunteer Month! FHFH would like to honor our volunteer chapter coordinators. Our chapter coordinators live in communities all across our country, come from all walks of life and have a heart for those who are hungry.

Serving as an FHFH chapter coordinators involves:
Partnering with at least one local butcher shop to process and package donated deer and livestock.

Identifying at least one local food bank or ministry to distribute the meat to the hungry.

Raising money to pay the meat processing bills through fundraising projects, events and appeals for support to individuals, businesses, churches, clubs and organizations in the community.

Promoting the ministry through local media, sporting goods stores, clubs and events to encourage hunter participation and

connect with new donors and volunteers.
We thank each of our chapter coordinators for their compassion, dedication and giving of their time to help feed the hungry in their communities and make a positive change in peoples lives. We couldn't fulfill our mission without our chapter coordinators!

CLICK HERE if you would like to make a positive change for your community by becoming an FHFH chapter coordinator and helping to feed the hungry. When someone who has been hungry sits down to a meal, the smile on their face is priceless and so is the good feeling you'll experience by making a positive change in their life!

You can also contact any of our chapter coordinators to volunteer to help with their chapter. CLICK HERE for a list of our FHFH chapters.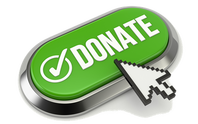 Other ways you can help:
Your financial support enables us to pay the meat processing costs for donated deer and livestock. Won't you please co
$10 = meat for 20 meals
$25 = meat for 50 meals
$50 = meat for 100 meals

CLICK HERE to make a secure online donation.
You can also mail a donation to Farmers and Hunters Feeding the Hungry at P.O. Box 323, Williamsport, MD 21795. If you'd like to designate your donation for a particular FHFHChapter, please write the chapter name, code or county in the memo line of the check.

You can donate deer or livestock. CLICK HERE to find a participating FHFH meat processor in your area.
On behalf of FHFH and all those in our country suffering from hunger, we THANK YOU for your support!

​Sincerely,
​Josh Wilson
Executive Director
Farmers & Hunters Feeding the Hungry