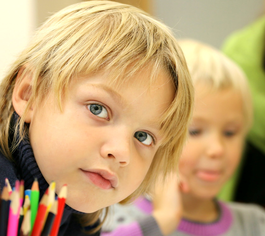 Helping Hungry Children and Their Families
September is Hunger Action Month and we invite you join with other Americans to fight hunger!
In 2018 there were 37,227,000 people (11.5%) in America struggling with hunger and 11,174,000 (15.2%) of them were children!
​The new school year has started. Whether children are learning online or in a classroom they all need an adequate amount of food including protein to learn and be healthy.
​They should be focusing on learning instead of an empty stomach.
Hunting season begins in September in many states and it's a time when hunters and farmers can help improve the quality of life for the hungry children, their families and senior citizens in their communities by donating deer or livestock to FHFH's participating meat processors. The processed meat is distributed to local food banks, food pantries and feeding ministries who help people in need.
As hunting season gets underway and donations of deer increase the need for funds increases too. FHFH pays the processing fees for deer donated to our participating meat processors so there is no cost to the hunter donating deer or to the food banks/pantries and feeding ministries who receive the much needed meat. Your tax-deductible financial support makes that possible! Your financial support can help make a positive impact on the quality of life for the children, families and senior citizens who are struggling with hunger!
You can help children to learn and thrive. Your act of kindness will make a difference to the hungry children in need and their families.
Here are ways you can get involved with FHFH and people all over the United States in the fight against hunger:

You can help raise support and awareness for FHFH in the fight against hunger:

Each action you take brings us a step closer to ending hunger!
Thank you for your continued interest in our mission of feeding the hungry.

Sincerely,
​
Josh Wilson
Executive Director