Thanks to generous support from the Walmart Foundation, the Maryland Department of Natural Resources, and many local donors across the state Farmers and Hunters Feeding the Hungry was able to provide 281,520 servings of nutritious meat to people struggling with hunger in Maryland this past year!

The Walmart Foundation awarded FHFH a $50,000 grant in 2017. The funds enabled FHFH to pay the meat processing costs for 598 donated deer along with other program related expenses yielding 23,920 pounds / 95,680 servings of meat to feed the hungry in Maryland.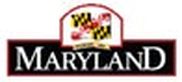 A $25,000 grant awarded to FHFH in 2017 by the Maryland DNR funded the processing of an additional 424 donated deer providing 16,960 pounds / 67,840 servings of venison for Maryland's hungry citizens.
Over 500 additional deer, livestock and poultry were also donated, processed and distributed to local food banks and ministries thanks to contributions from numerous individuals, businesses, churches, clubs, other organizations and local foundations.
On behalf of those struggling with hunger across Maryland we want to thank the Walmart Foundation, the Maryland DNR, and everyone who donated financially or gave deer and livestock in support of our mission during the past year!
​