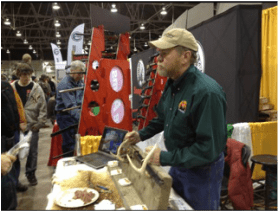 We are happy to welcome our three newest local chapter coordinators to FHFH…
Joshua Smith – Concho Valley Texas FHFH
Lyle Ebel – Buckeye Area Ohio FHFH
Tylee Williams – Lincoln County Wyoming FHFH
Our local chapter coordinators are the champions of FHFH. No doubt about that! These are the people who recruit participating butchers, raise financial support in their communities, invite hunters and farmers to donate, and more.
If you live in one of these areas please reach out to your new coordinator to encourage them and offer your support!
If we don't have a coordinator in your area please help us find the right person for the job. Learn more about it and download application materials by clicking here!