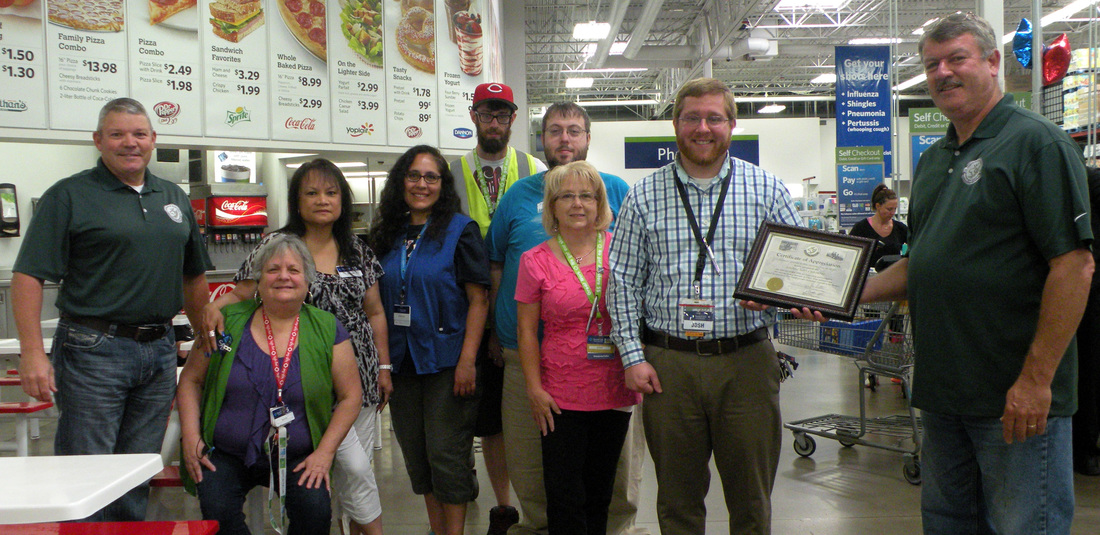 Left to right is: Southwest Ohio Chapter Coordinator Don Distler; Team Members Patti, Marie, Adriana, Patrick and Adam; Membership Team Lead Debi Kroener; Marketing Manager Josh Hallock and Southwest Ohio Chapter Coordinator Donald Boling
Donald Boling and Don Distler visited the Loveland Ohio Sam's club to present a certificate of appreciation to Sam's Club. Sam's Club 6544 donated $800 through The Sam's Club Community Grant Program for hunger relief.
This is the 7th consecutive year that this store has supported the Southwest Ohio Chapter. Thank you Sam's Club!