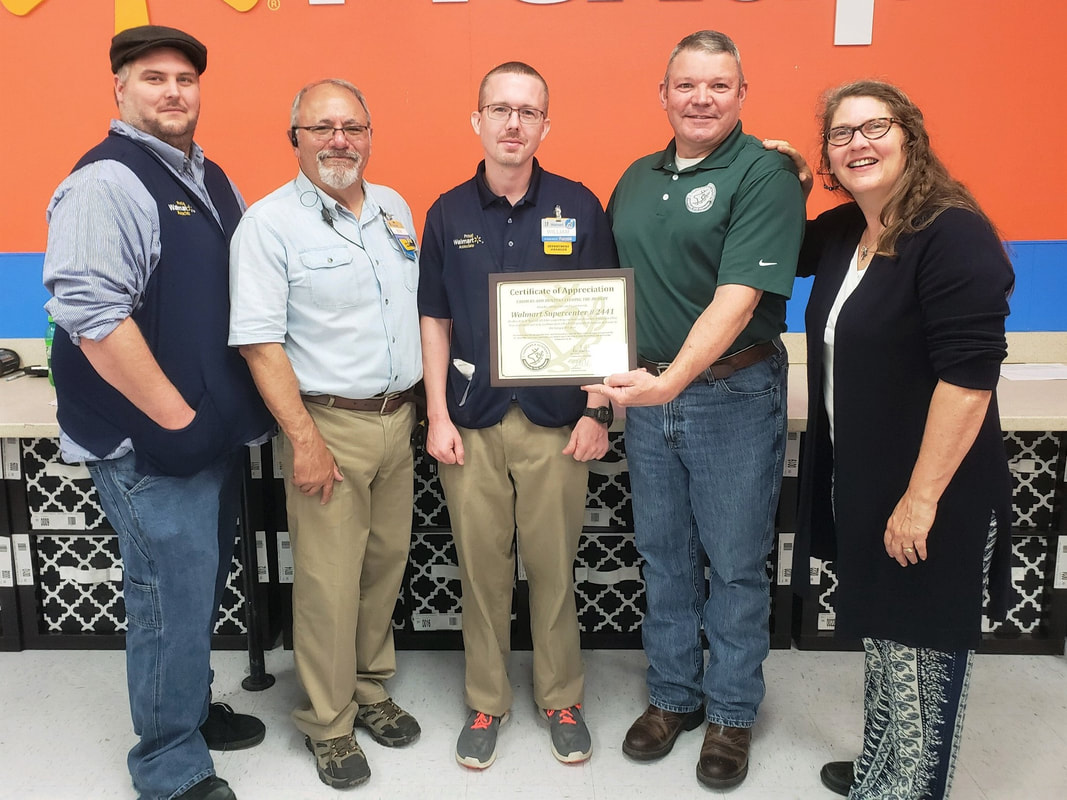 Pictured from left to right is: Associate Josh Lane, Assistant Manager Bob Torrez, Department Manager William Hobbs, Southwest Ohio FHFH Coordinator Don Distler and Community Meal Center Director Lauren Marsh
The Hamilton Walmart Superstore located at 1505 Main St, Hamilton, Ohio, has teamed with the Southwest Ohio Chapter of Farmers and Hunters Feeding the Hungry to supply venison to local food banks and feeding ministries. The Hamilton Walmart donated $500 through the Hunger Relief Grant program.
Don Distler, Coordinator for
Southwest Ohio FHFH
, joined them in their morning meeting and presented them with a certificate of appreciation, shared about FHFH and how their donation will be used right here in the local area. Lauren Marsh from the Community Meal Center accompanied Don and shared information about the Meal Center, venison donations from FHFH and how it is making a difference here in Hamilton.