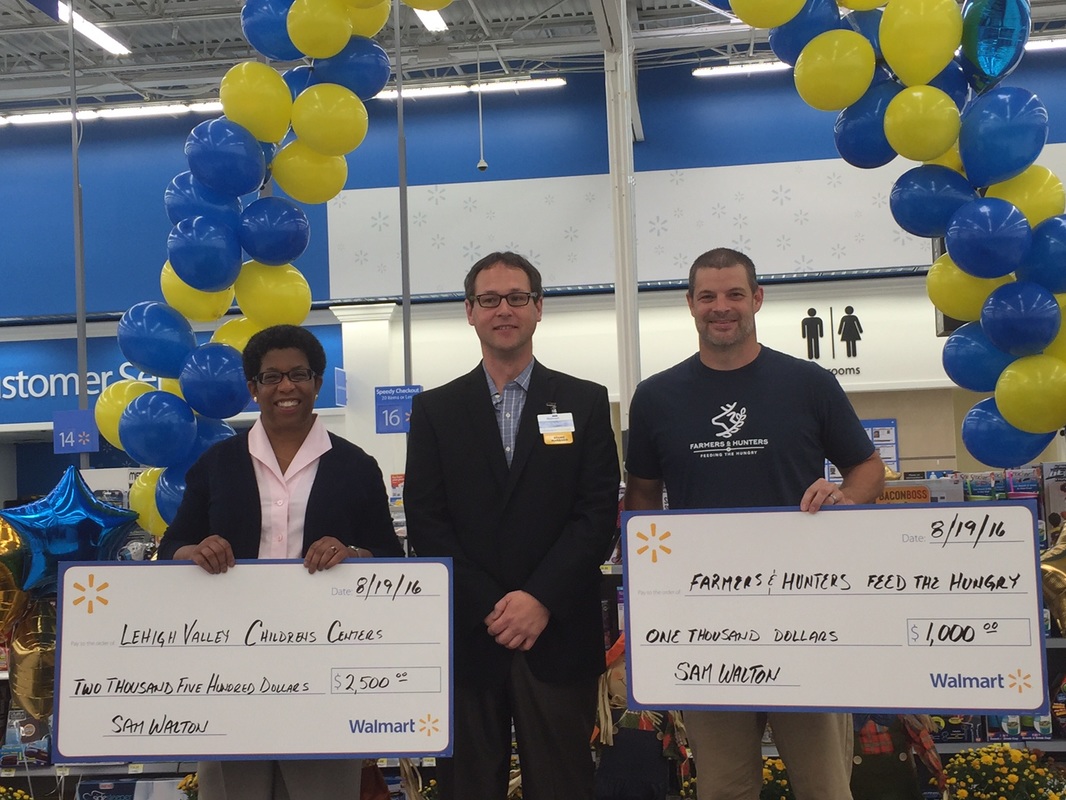 Pictured left to right: Representative of Lehigh Valley Childrens Centers, Walmart store manager Dennis Madamba and Matt Coblentz, Chapter Coordinator for Lehigh Valley FHFH.
The Walmart store in Trexlertown, PA awarded Lehigh Valley FHFH a $1,000 Walmart Community Grant.
Thank you Walmart for partnering with FHFH to feed the hungry in your community!