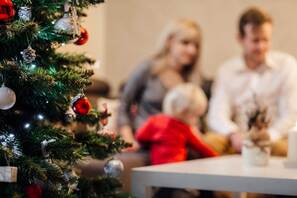 "For I was hungry and you gave me something to eat, I was thirsty and you gave me something to drink, I was a stranger and you invited me in, …."
Matthew 25:35
The Gift
​Christmas is usually a happy time, with a break from the day-to-day routine, meals with loved ones and gifts. Unfortunately, hunger doesn't stop just because it's Christmas.
​There are more than 40 MILLION men, women and children in our country who are food insecure – they are not getting enough to eat. For them, Christmas Day comes with a lot of stress and heartache instead of happiness. It's hard to celebrate when you don't know when your next meal will be and your stomach is empty and aching. No one should be hungry – especially at Christmas!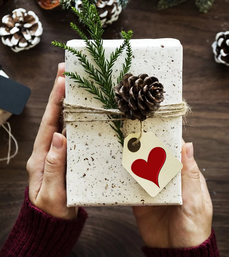 This December, you can give someone a gift that will bring great joy to their heart and make their Christmas brighter. How? When you donate to FHFH you are giving the gift of food to someone who is struggling with hunger. Our FHFH Chapter Coordinators, the food banks, food pantries and feeding ministries can tell you first hand about the joy getting a meal brings to to someone who is hungry.
​
You will experience the blessed feeling of providing a very much appreciated gift to someone in need. It's a gift that will be a shining example of generosity and kindness. Your charitable financial gifts or donations of deer or livestock to FHFH can help a neighbor have a full plate and heart on Christmas Day!

Sincerely,
​
​Josh Wilson
Executive Director