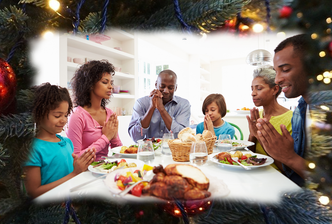 This year has been hard for a lot of people. Everyone has been affected in some way by the COVID pandemic. Your family may be fortunate to celebrate Christmas this year with gifts and food for a holiday meal.
However, there are many families who are struggling to get by due to soaring unemployment or work hours being reduced. What will their Christmas be like this year? It's not just "will they have toys for their children?" – it's "will they have food to put on their plates?" No one should go hungry, especially at Christmas.
More than 50 million people may face hunger due to the impact by COVID. One in four children may not know where their next meal will come from. Christmas is the perfect time to remember the difference that sharing and giving back can make.
Food banks, food pantries and feeding ministries can make the difference between someone having a meal or going hungry. FHFH provides nutritious much-needed meat to these agencies at no cost. The need is great and we need your help.
Please consider donating to FHFH. Your gift will put food on the plate of someone who is hungry, a smile on their face and hope in their heart. They will know somebody cares about them. And you will experience the good feeling of knowing you've helped someone in need.
On behalf of FHFH and the people who are struggling with hunger, we thank you for your generous support as we work together to end hunger in our country!
Sincerely,

​
​
​
Josh Wilson
Executive Director