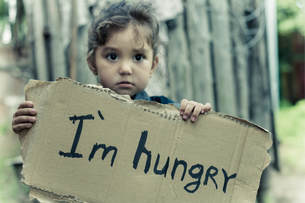 September Is Hunger Action Month
September is Hunger Action Month and all across the nation Americans can stand together to fight hunger!
Hunger Action Month was established in 2008 and reminds us of the very real problem of hunger in our country. There are 41,204,000 hungry people in America! No one should go hungry.
Hunger Action Month is an opportunity for all of us to spread the word about hunger, take action and dedicate ourselves to a solution.You can help raise support and awareness for FHFH in the fight against hunger:
September is the beginning of hunting season in parts of our country and deer donations to FHFH will start to increase. Financial donations enable FHFH to pay participating meat processors a discounted rate to have donated deer and livestock processed and distributed to food banks and feeding programs. Since FHFH pays the meat processing fees there is no cost to the hunter donating deer, the farmer donating livestock, or those receiving the much needed meat – it's a "win-win" situation!
​On behalf of FHFH and all those in our country suffering from hunger, we THANK YOU for your support!
​Sincerely,
​
Josh Wilson
Executive Director
Farmers & Hunters Feeding the Hungry