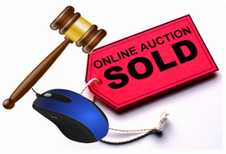 The 2019 Farmers and Hunters Feeding the Hungry Benefit Auction was a tremendous success! A total of 25 items were sold during April and May raising a combined total of just over $12,000 in support of our mission to help hunters provide nutritious meat to the hungry.
This was our most successful online auction to date thanks to the many people who placed bids and the generous support of our auction sponsors who are listed below. A complete list of the items that were sold can be found at www.fhfh.org/auction.
FHFH would like to extend a heartfelt "thank you" to the following supporters who provided donated and discounted merchandise for this year's National Auction including bows, crossbows, firearms, hunting blinds, accessories and more.
CVA / BPI Outdoors
Excalibur Crossbow
Henry Repeating Arms
Hoyt Archery
Lyman Products
Mathews Archery
Mission Crossbows
National Rifle Association (NRA)
Quality Deer Management Association (QDMA)
Redneck Blinds
TenPoint Crossbows

Companies and organizations interested in supporting our mission can learn more at www.fhfh.org/partnering-sponsors.

People across America who struggle with food insecurity are often desperate for meat and protein items. FHFH gives nutritious meat to feeding programs and ministries that help those in need by paying local butcher shops to process deer and livestock that are donated by farmers and hunters. The organization welcomes new supporters and volunteers to join the cause. To learn more visit www.fhfh.org, call toll-free 866-438-3434, or email staff@fhfh.org.