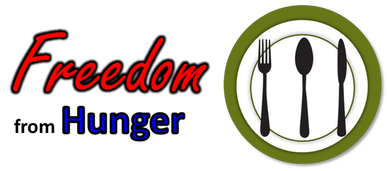 "For I was hungry and you gave me something to eat, I was thirsty and you gave me something to drink, I was a stranger and you invited me in, …."
Matthew 25:35
​We cherish our freedom! Our country earned its freedom through strength, courage and perseverance. On July 4th many families in the United States of America celebrated our freedom with picnics, cookouts, parades and fireworks. However, not everyone had enough food for a picnic or a cookout. Some people didn't eat at all! In a country like ours we should not have 1 in 8 people who are struggling with hunger!
It is time to declare freedom from hunger in our country! You can help us make freedom from hunger for our USA citizens possible!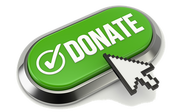 Your financial support enables us to pay the meat processing costs for donated deer and livestock. Won't you please consider making a tax-deductible financial gift today? You can be assured your gift is well spent and you'll know you have helped someone who is in need.
$10 = meat for 20 meals
$25 = meat for 50 meals
$50 = meat for 100 meals

CLICK HERE to make a secure online donation.
You can also mail a donation to Farmers and Hunters Feeding the Hungry at P.O. Box 323, Williamsport, MD 21795. If you'd like to designate your donation for a particular FHFHChapter, please write the chapter name, code or county in the memo line of the check.
​
You can donate deer or livestock. CLICK HERE to find a participating FHFH meat processor in your area.
If you would like to participate as a volunteer with FHFH, please CLICK HERE for information.
May we remain true to our ideals, cherish our freedoms, love our neighbors and make our communities better for this and future generations.

​On behalf of FHFH and all those in our country suffering from hunger, we THANK YOU for your support!
Sincerely,
​Josh Wilson
Executive Director
Farmers & Hunters Feeding the Hungry