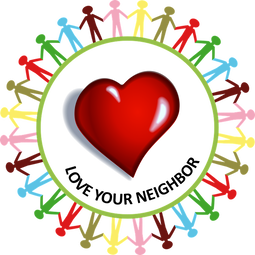 Valentine's Day will be here soon. February 14th is a day that celebrates love. Showing love for someone isn't just for Valentine's Day. At FHFH, we see love being shown all year by our compassionate and dedicated volunteers, partnering meat processors, hunters who
donate deer, farmers who donate livestock,
​food banks and feeding ministries and financial supporters like you! We see people who
put
into action "… love your neighbor as yourself." Matthew 22:39
With 1 of 9 people and 1 in 7 children struggling with hunger the need is great!
We all rise when we lift each other up! You can show you care by being "a neighbor who helps a neighbor." Your donations of deer, livestock or financial gifts provide food that fills the stomach and warms the hearts of hungry children, families, and seniors in your community!
You can be the one who makes a difference and be an example of love in action! Never underestimate the power of love and kindness. Won't you please be a neighbor who helps a neighbor in need by donating deer, livestock or making a financial gift to FHFH?
On behalf of FHFH and the people who are struggling with hunger, we thank you for your generous support as we work together to end hunger in our country.
Sincerely,

Josh Wilson
Executive Director