We have several great photos to share this week of meat and food distributions from FHFH chapters…
First up we have Carson Saville, coordinator of our North Atlanta Georgia chapter, visiting the Norcross Co-op Ministry Food Bank after they received a supply of ground venison from one of our participating butchers in the area (picture below).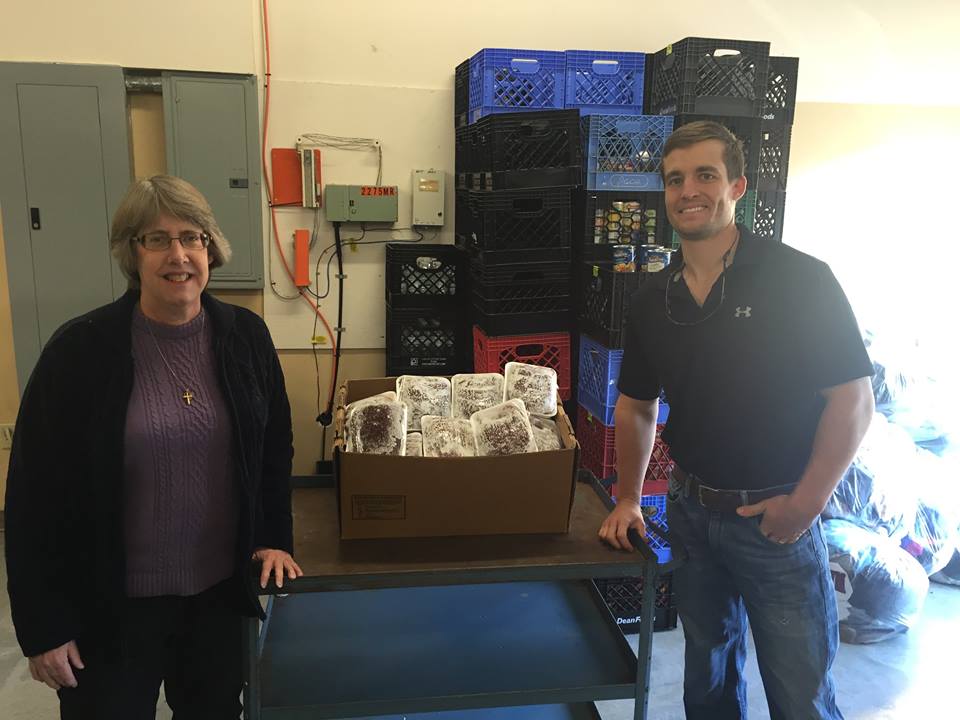 Next we have volunteers from two feeding programs in Wayne County, Ohio picking up frozen ground venison donated by FHFH along with bags of potatoes donated by Canaan Meats. Pictured below from left to right are Doug Ott of Mohican Church of the Brethren, West Salem holding a box of frozen ground venison, Jim Austin of Creston Salvation Army, and Tim Morris, co-owner of Canaan Meats loading a bag of potatoes.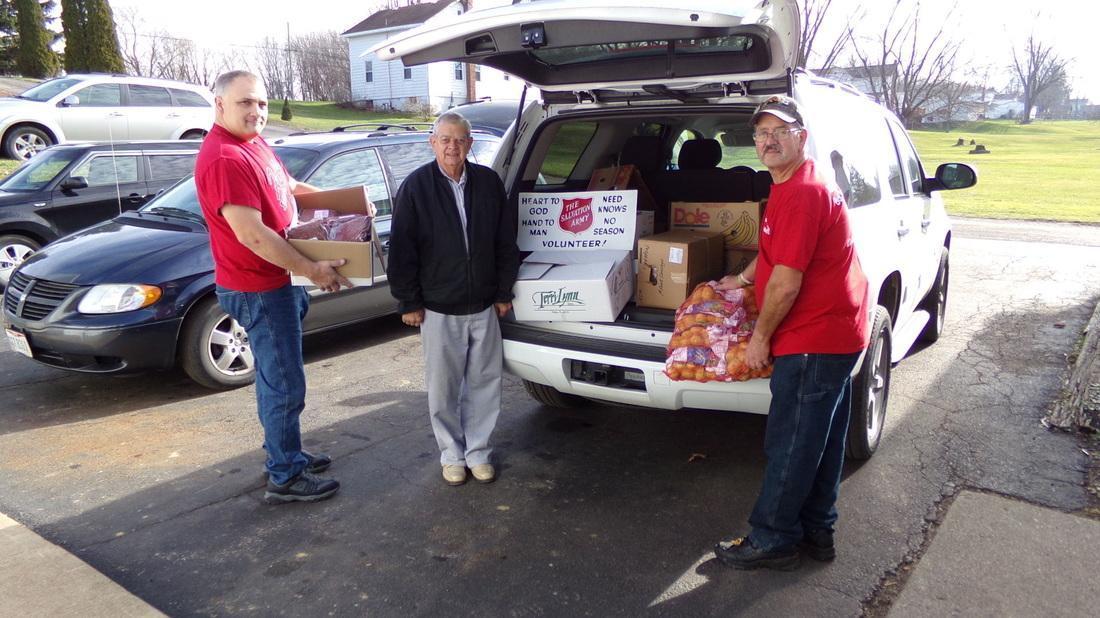 ​​So far this year hunters have donated 58 deer to the chapter resulting just shy of 3,000 pounds of ground venison being donated to shelters and food pantries in Wayne County. The deer meat is greatly needed and frequently requested by clients of the the area food pantries. FHFH of Wayne County is very blessed by so many hunters donating deer and individual and business donations to pay the meat processing costs.