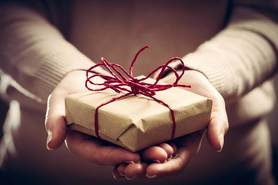 "For I was hungry and you gave me something to eat, I was thirsty and you gave me something to drink, I was a stranger and you invited me in,…."
Matthew 25:35
We've all heard the saying, "It's more blessed to give than receive." Is it? All of us have tried to find just the right gift to give someone at Christmas. We looked forward with great anticipation to giving them the special gift. We remembered the wonderful feeling we got when they received their gift and the joy it gave them. We knew that it was more blessed to give than receive!

For most of us, Christmas is a time of joy spent with family, enjoying a meal together and exchanging gifts. But for families who struggle all year round to get enough to eat, Christmas is especially hard. For some, there will not only be no gifts, there will be no food for a meal Christmas day.

This December, you can give someone a gift that will bring great joy to their heart and make their Christmas brighter. How? When you donate to FHFH you are giving the gift of food to someone who is not able to get enough to eat. Our FHFH Chapter Coordinators, the food banks/pantries and feeding ministries can tell you first hand about the joy getting a meal brings to those who are hungry. And you will know the blessed feeling that you have given a needed and very much appreciated gift to someone who is not able to get enough to eat.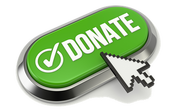 Your financial support enables us to pay the meat processing costs for donated deer and livestock. Won't you please consider making a tax-deductible financial gift today? You can be assured your gift is well spent and you'll know you have helped someone who is in need.
​
$10 = meat for 2
0 meals
$25 = meat for 50 meals
$50 = meat for 100 meals
CLICK HERE to make a secure online donation.
You can also mail a donation to Farmers and Hunters Feeding the Hungry at P.O. Box 323, Williamsport, MD 21795. If you'd like to designate your donation for a particular FHFH Chapter, please write the chapter name, code or county in the memo line of the check.
​
On behalf of FHFH and all those in our country suffering from hunger, we THANK YOU for your donation!

Sincerely,
​
​​​Josh Wilson
Executive Director
Farmers & Hunters Feeding the Hungry