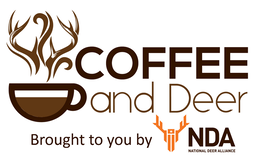 ​Nick Pinizzotto from the National Deer Alliance recently interviewed FHFH Executive Director Josh Wilson
on the "Coffee and Deer" show
about FHFH
​ and the success of our program .
You can view this great interview here.
We thank the NDA for featuring FHFH's mission of feeding the hungry.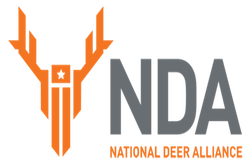 The mission of the ​National Deer Alliance (NDA) is to serve as the guardian of wild deer conservation (white-tailed deer, mule deer, black-tailed deer, coues deer, and Key deer), and our hunting heritage. Formally incorporated in May 2015, the NDA is driven to assemble and unite a diverse group of stakeholders that includes hunters, managers, and the hunting industry to help create positive outcomes for deer and deer hunting.

Farmers and Hunters Feeding the Hungry (FHFH) has been connecting hunters who want to donate deer to those in need since 1997. FHFH has provided over 20.2 million servings of venison since its inception. In 2018-2019 FHFH provided 178,668 pounds of meat that produced 714,672 servings.