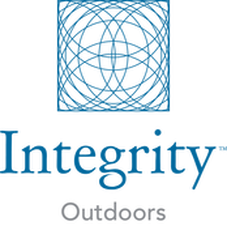 Integrity Outdoors: Serving Hunting and Fishing Businesses While Supporting a Great Cause
April 20, 2017
Integrity Payment Systems is proud to announce Integrity Outdoors. Inspired by the passion of CEO & President, Mike Ponder, Integrity Outdoors serves merchants in the hunting and fishing industry. Integrity Outdoors provides cutting edge payment processing solutions, exceptional customer service, and a dedication to serving the outdoors community, including a commitment to Farmers and Hunters Feeding the Hungry.
As part of Integrity Outdoors, merchants in the hunting and fishing industries can support the causes near to their hearts without spending a penny of their own money. When a business owner signs up for Integrity Outdoors, Integrity will match current processing fees and donate a large portion of Integrity's own net revenue from each participating merchant transactions to Farmers and Hunters Feeding the Hungry. FHFH is a 501(c)3 nonprofit that provides nutritious meat to families and individuals in need and ministries that help those in need by paying local butcher shops to process deer and livestock that are donated by farmers and hunters.
"Farmers and Hunters Feeding the Hungry is an organization that we proudly support through Integrity Outdoors," said Mike Ponder, President & CEO of Integrity. "It is of the utmost importance to me as an avid and passionate outdoorsman to use our business to build back into the communities we serve while supporting the businesses that serve the outdoors industry. This is a win-win-win for all involved."
Additionally, Integrity Outdoors will promote participating merchants online at no cost to encourage community members and local customers to shop with them.
Updates, information about participating businesses, and information on industry trends are available by following Integrity Outdoors on social media: Facebook, Twitter, and Instagram.
About Farmers and Hunters Feeding the Hungry (FHFH)
Farmers and Hunters Feeding the Hungry (FHFH) is committed to addressing America's hunger problem in a unique and relevant way. Established in 1997, FHFH enables hunters and farmers in states nationwide to provide nutritious meat to feed the hungry of their communities by working with meat processors, local food banks and feeding ministries to share their bounty.
About Integrity
Integrity is a full service payment solutions provider with merchant customers in all 50 states leveraging a suite of products and services including EMV technologies, terminals, POS integrations, and secure payment gateways. Integrity is headquartered in Des Plaines, IL. Mike Ponder, CEO & President, is an avid hunter and outdoorsman. He is a lifetime member of the National Rifle Association and a member of the Safari Club International, the National Wild Turkey Federation, Sportsmen's Alliance, the Rocky Mountain Elk Foundation, Ducks Unlimited, and Delta Waterfowl. Learn more at integritypays.com.
If you are interested in signing up to participate in Integrity Outdoors, visit http://www.integritypays.com/outdoors or contact us at 866-988-4882.