"For I was hungry and you gave me something to eat, I was thirsty and you gave me something to drink, I was a stranger and you invited me in, …."
Matthew 25:35
We are now in another new year – 2017 is gone and 2018 has arrived. Time seems to go fast when you are enjoying yourself, but when you are hungry time can seem to stand still. Too many people in your community are wondering when they will be able to eat a meal again. With their stomachs aching from being empty it seems so long since they last ate. Children and the elderly are especially vulnerable to the effects of not having adequate nutrition.

Please, let's not let another child or senior citizen go hungry! You can make the new year a happier one for those who are struggling to get enough to eat!
You can turn this into this…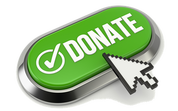 Your financial support enables us to pay the meat processing costs for donated deer and livestock.
Won't you please co
nsider making a tax-deductible financial gift today?
You can be assured your gift is well spent and you'll know you have helped someone who is in need.
​
$10 = meat for 20 meals
$25 = meat for 50 meals
$50 = meat for 100 meals

CLICK HERE to make a secure online donation.
You can also mail a donation to Farmers and Hunters Feeding the Hungry at P.O. Box 323, Williamsport, MD 21795. If you'd like to designate your donation for a particular FHFH Chapter, please write the chapter name, code or county in the memo line of the check.
​
You can donate deer or livestock. CLICK HERE to find a participating FHFH meat processor in your area.
On behalf of FHFH and all those in our country suffering from hunger, we THANK YOU for your support!

Sincerely,
​
​
Josh Wilson
Executive Director
Farmers & Hunters Feeding the Hungry