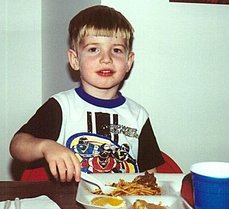 "For I was hungry and you gave me something to eat, I was thirsty and you gave me something to drink, I was a stranger and you invited me in, …."
Matthew 25:35
There's no way to measure the taste of a good meal after days of having an empty stomach. And you can't measure a smile, but our volunteer Chapter Coordinators can tell you personally the impact providing food has had for the people in their communities who are struggling to get enough to eat.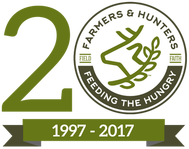 F
HFH has a team of 125 Chapter Coordinators in 29 states and the District of Columbia. For 20 years our
dedicated team of volunteers have invested their time and energy to help feed the hungry in our country. They are
caring and compassionate individuals who have a heart for those struggling with hunger. We are grateful for ea
ch of our volunteers, and during FHFH's 20th year anniversary we want to take a special moment to share our gratitude for our Chapter Coordinators
. We thank each of our FHFH Chapter
Coordinators who are helping to feed the hungry and making their community a better place!
We couldn't do what we do without them!
Ken Worman, Chapter Coordinator for Cass County FHFH in Indiana, shared, "This is what makes being a part of such an awesome Christian Organization (FHFH) so special and rewarding; the feeling you get helping God to feed His people is so unbelievable. I am so blessed just being a part of FHFH. We don't realize how well we have it, until you go visit a pantry or mission. Being such a small piece of the puzzle can make your heart and mind feel so huge. God bless all of the FHFH staff, the coordinators, deer processors, pantries and all people involved in helping to feed our hungry in the greatest nation of all – the USA."
​
CLICK HERE to learn more about volunteering as an FHFH Chapter Coordinator.
Sincerely,
Josh Wilson
Executive Director
Farmers & Hunters Feeding the Hungry