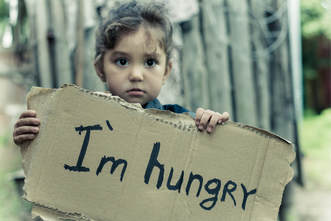 "For I was hungry and you gave me something to eat, I was thirsty and you gave me something to drink, I was a stranger and you invited me in, …."
Matthew 25:35
Hunger is not confined to other countries – it knows no boundaries. In 2015 there were 42,238,000 people who were food insecure in our country. ​
​"Eat the food on your plate. There are children in Africa who are hungry and would love to have the food on your plate." is something that parents have said to their children to get them to eat. One in six children (nearly 13 million children) in our country are hungry. In 2016, 13.3 million or approximately 18% of children in the U.S. lived in poverty. (Source: Feeding America) Hunger is in every community of our country and parents can now say to their children, "Eat the food on your plate. There are children in our community who are hungry and would love to have the food on your plate."
There are 40.6 million people in the USA living in poverty including those who work full-time, but whose wages are not adequate to afford basic needs such as food. More than 5 million senior citizen are not getting enough to eat. The rate of hunger among seniors aged 60 and older has increased by 53% since 2001. (Source: Feeding America) Too many senior citizens who have worked hard all their lives are discovering they have to choose between paying for food or medical expenses.

It's heart breaking that there are so many people in our country who are hungry – people in your own community – but you can help change that!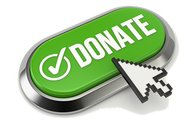 Your financial support enables us to pay the meat processing costs for donated deer and livestock.
Won't you please consider making a tax-deductible financial gift today? You can be assured your gift is well spent and you'll know you have helped someone who is in need.
$10 = meat for 20 meals
$25 = meat for 50 meals
$50 = meat for 100 meals

CLICK HERE to make a secure online donation.

You can also mail a donation to Farmers and Hunters Feeding the Hungry at P.O. Box 323, Williamsport, MD 21795. If you'd like to designate your donation for a particular FHFH Chapter, please write the chapter name, code or county in the memo line of the check.
​
You can donate deer or livestock. CLICK HERE to find a participating FHFH meat processor in your area.

On behalf of FHFH and all those in our country suffering from hunger, we THANK YOU for your support!

​Sincerely,
​Josh Wilson
Executive Director
Farmers & Hunters Feeding the Hungry