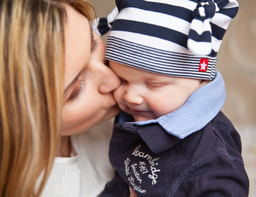 "For I was hungry and you gave me something to eat, I was thirsty and you gave me something to drink, I was a stranger and you invited me in, …."
Matthew 25:35
The second Sunday in May is Mother's Day. It's a day set aside to honor and celebrate mothers. Mothers don't get time off – they lovingly give of themselves taking care of their family 24-7. They give warmth, spend time with their children, guide and teach them right from wrong. They take care of their children when they are sick, rejoice with them during happy times, support them in difficult times, provide security, clothing and food, and teach them about caring for others.

There are mothers in our country who don't have enough food to feed their children. 1 in 6 children in the United States are hungry! Can you image what it must be like to be a mother whose children are hungry and there isn't enough food to feed them?

This Mother's Day, please consider making a contribution to FHFH in honor or memory of your mother or another mother. While Mother's Day is an occasion to thank your mother, it's also an opportunity to honor the mothers who are struggling to overcome adversities and trying to make a better life for their children. By giving to FHFH you'll be doing what mothers do every day – making the world a better place! You'll be giving a mother the joy and peace of mind knowing her children are not going hungry. It's in difficult times that those in need depend on caring and compassionate people like you!

When making a gift online, you can enter information for the person being honored or remembered. If you are mailing a gift in honor or memory of someone, please provide the name of the person being honored or remembered and the contact information of the person we should notify.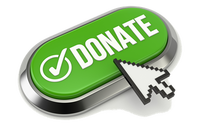 Your financial support enables us to pay the meat processing costs for donated deer and livestock. Won't you please consider making a tax-deductible financial gift today?
You can be assured your gift is well spent and you'll know you have helped someone who is in need.
$10 = meat for 20 meals
$25 = meat for 50 meals
$50 = meat for 100 meals

CLICK HERE to make a secure online donation.
You can also mail a donation to Farmers and Hunters Feeding the Hungry at P.O. Box 323, Williamsport, MD 21795. If you'd like to designate your donation for a particular FHFHChapter, please write the chapter name, code or county in the memo line of the check.
​
You can donate deer or livestock. CLICK HERE to find a participating FHFH meat processor in your area.
On behalf of FHFH and all those in our country suffering from hunger, we THANK YOU for your support!

Sincerely,
​Josh Wilson
Executive Director
Farmers & Hunters Feeding the Hungry