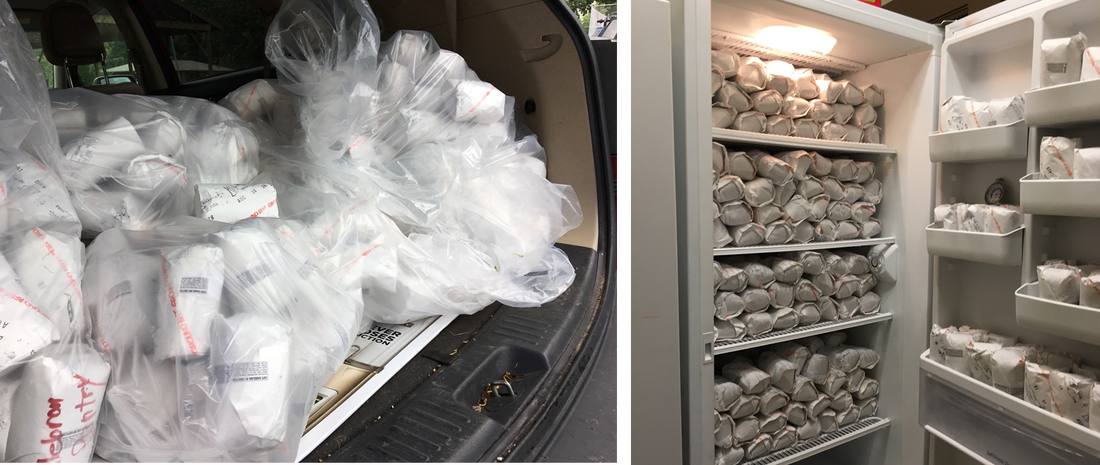 FHFH received this thank you note from the Hebron Country Pantry in Indiana for the donation of meat to their pantry:
Dear Farmers and Hunters Feeding the Hungry,

Thank you so much for your assistance in paying for the processing of the 4-H steer we purchased at the Porter Country Fair. We purchased the dairy steer with money from a Boone Township Buyers Group. It was wonderful to have money to process this animal, grinding it into hamburger for easy and fair distribution to our clients. Our clients are very grateful for this wonderful meat.

Hebron is a small town in Northwest Indiana. There is a great deal of need in the town. According to the latest census, 14% of our residents live at the poverty level. Our pantry serves an average 125 families a month. We are very blessed to have the support of the school, business, and many individuals in our community. We would not be able to accomplish what we do without the help of so many.

We are very grateful for the help your organization has given us. We have also received venison through your organization. Venison is very well received by our clients.

Our clientele is made up of single mothers (many working 29 hours a week), large families, senior citizens and persons with disabilities. Many tell us often that they don't know what they would do without our assistance.
Thank you very much!!

Joyce Steinhilber
Pantry Coordinator