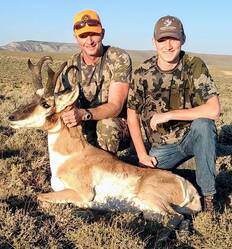 Grand Junction FHFH in Colorado is off to a great start this hunting season! They have donated over 466 pounds of meat so far with more to come.
A big thank you to Brandon and Logan for donating their harvest to feed the hungry in their community!
The Grand Junction FHFH chapter began in 2018, and receives game donations through Orchard Mesa Market. The meat is distributed to those in need through Orchard Mesa Church and Catholic Charities.
CLICK HERE to learn more about starting a new FHFH chapter for your community!