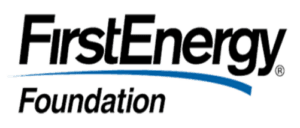 The
FirstEnergy Foundation
has awarded $5,000 in grant funding to Farmers and Hunters Feeding the Hungry. This funding will be used to expand the organization's advertising and marketing outreach to the hunters and farmers in Maryland who donate meat to help feed the needy of their communities.
"Many hunters and farmers in Maryland remain unaware of the opportunity we provide for them to donate nutritious meat to feed hungry men, women, children and families," said Josh Wilson, FHFH Executive Director. "This grant will help us generate greater awareness and participation so that we can feed more people."
The FirstEnergy Foundation's contributions to local nonprofit organizations help strengthen the social and economic fabric of our communities. Funded solely by FirstEnergy, the Foundation extends the corporate philosophy of providing community support. Backed by their vision to invest in transformative organizations that enhance the vitality, sustainability and diversity of the communities they serve, they support non-profit, tax-exempt organizations within the FirstEnergy operating companies' service areas.
The FirstEnergy Foundation priorities:
Improving the quality of life in our communities and supporting key safety initiatives
Empowering our communities' workforce development and educational initiatives
Promoting local and regional economic development
Supporting employee leadership and volunteer interests that align with our business interests
Protein and meat products are one of the top items needed by food banks. The expensive price of meat and its limited shelf life prevent it from being a readily accessible food item by food banks. The meat donated to the food banks and feeding ministries by FHFH will help provide much needed nutrition to people in need. On behalf of FHFH and those in Washington and Frederick County who struggle with hunger, we thank the First Energy Foundation for their generosity and support of our mission to end hunger.
Inspired by a passion for the hunt and compassion for the hungry, FHFH is committed to addressing the problem of hunger in America. Since 1997 the organization has provided over 22.1 million servings of meat to those in need in communities nationwide.