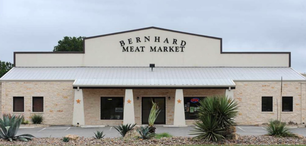 FHFH welcomes Bernhard's Meat Market as a new participating meat processor with FHFH. Bernhard's Meat Market is located in Kerrville, TX. We thank them for joining us in the fight against hunger.

You can donate deer, elk and livestock free of charge to any of the inspected, approved meat processors that participate with the FHFH program.
If you would like to donate deer or livestock to FHFH, please CLICK HERE to find a participating FHFH meat processor.