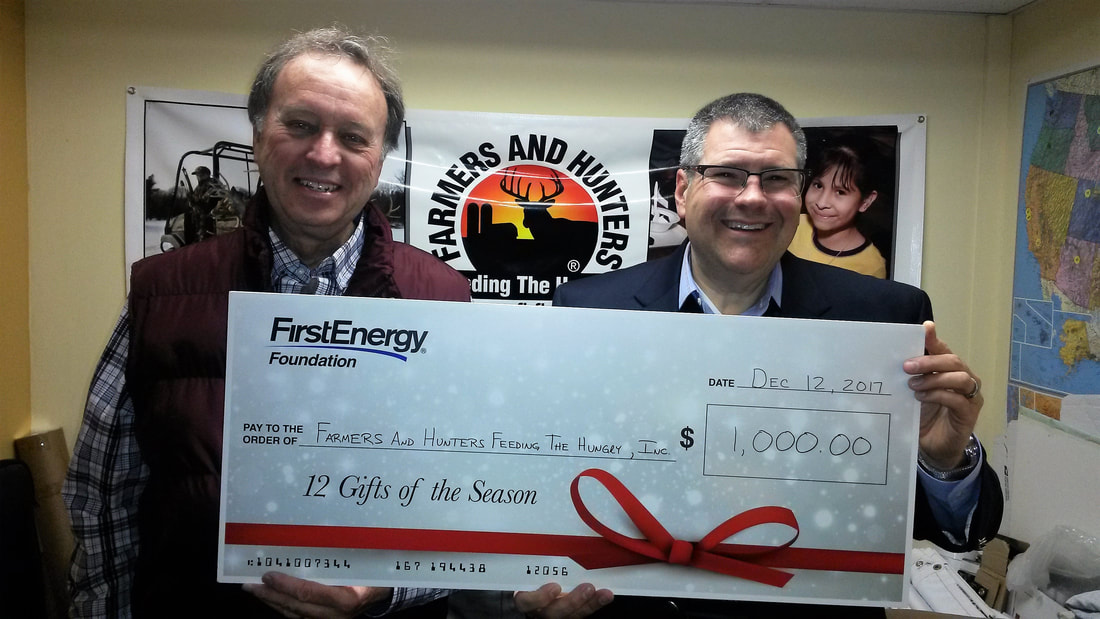 Rick Wilson, Founder of FHFH, and Jim Sears, President of Operations for Potomac Edison (one of FirstEnergy's companies)
FHFH was selected to receive a $1,000 gift from the FirstEnergy Foundation as part of their "12 Gifts of the Season" campaign.
The recipients were chosen secretly by FirstEnergy employees who identified organizations in their areas that do extraordinary work to make our communities better. Their goal was to focus on programs that enhance children's services, or provide additional support for organizations facing a critical need during the holiday season.
The FirstEnergy Foundation is funded solely by FirstEnergy Corporation and provides support to non-profit, tax-exempt health and human services agencies; educational organizations; cultural and arts programs and institutions; and civic groups in areas served by FirstEnergy's 10 electric operating companies and in areas where the company conducts business.
Thank you FirstEnergy Foundation for supporting our mission of feeding the hungry!