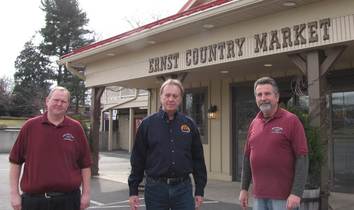 FHFH began twenty years ago in Washington County, Maryland with two local meat processors – Ernst Market in Clear Spring and Holsinger's Meat Market in Maugansville.
Rick Wilson, Founder of FHFH, recounts how these two meat processors began partnering with FHFH 20 years ago to help feed the hungry.

"Chance Meeting With Greg Ernst"
The day after I had stopped to help a lady load a road kill deer into the trunk of her car to feed her hungry family, my wife and I stopped for lunch after church. I encountered my friend Greg Ernst who had butchered many of my family's deer. After telling him what had happened the day before, I asked Greg if he would consider butchering deer donated by hunters in the area if I could raise the processing fees. He not only said yes enthusiastically, but he also said he would process them for his actual cost.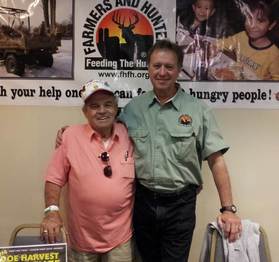 "Same Question for Bob Holsinger"
The next day, on the way home from teaching, I stopped at Holsinger's Meat Market to speak with the owner, Bob Holsinger, who had also butchered many of our family's deer. After asking Bob the same question I asked Greg Ernst he replied, "Do you think I would charge my retail butchering cost to feed the Lord's deer to His hungry children? I'm not going to stand before Jesus one day and try to explain why I did that." The eight to ten other customers in his shop chuckled as I slowly headed to the door with a sheepish grin on my face.
We give thanks to all of our participating meat processors for partnering with FHFH to help feed the hungry, and special thanks to Ernst Market and Holsinger's Meat Market for partnering with FHFH for the past 20 years!