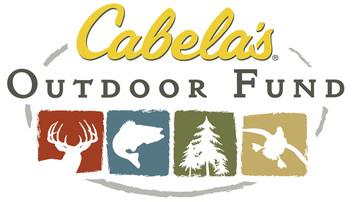 The Cabela's Outdoor Fund has awarded a grant to the national Farmers and Hunters Feeding the Hungry (FHFH) venison donation ministry. This funding support will enable FHFH to develop a new and better system for recruiting, training and equipping volunteer chapter coordinators in local communities across the country.
"On behalf of those in our country who struggle with hunger, we thank the Cabela's Outdoor Fund for their generosity and support of our mission to end hunger in America," said FHFH Executive Director Josh Wilson. "We depend on an extraordinary network of volunteer chapter coordinators to help hunters feed the hungry of their communities. This funding will help us provide them with much better training and resources to encourage and equip them for success in our mission!"
Cabela's Outdoor Fund is a non-profit organization dedicated to efforts that promote and protect hunting, shooting sports, trapping, fishing, camping and conservation. This fund is possible through donations from generous Cabela's customers who choose to "round up" their purchases to the nearest dollar at Cabela's stores. The Cabela's Outdoor Fund contributes to other like-minded organizations in communities across the country working to make the great outdoors even better. Visit www.cabelas.com/outdoorfund to learn more.
About FHFH – People across America who struggle with food insecurity are often desperate for meat and protein items. FHFH gives nutritious meat to feeding programs and ministries that help those in need by paying local butcher shops to process deer and livestock that are donated by farmers and hunters. Meat for over 18 million meals has been donated, processed and distributed by FHFH since 1997. The organization welcomes new supporters and volunteers to join the cause. To learn more please visit http://www.fhfh.org/, call toll-free 866-438-3434, or email staff@fhfh.org.