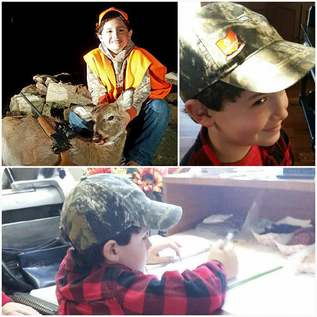 It's wonderful when our children want to help others in need. These two eight-year-old children are wonderful examples of caring and sharing with others!
​Wyatt's mom posted on FHFH's Facebook page, "This is my eight-year- old son Wyatt. He took his first deer with a gun on Saturday. He donated the meat to Farmers and Hunters Feeding the Hungry. He said our freezer was full enough and he wanted to help feed the hungry. So proud of him!"
We're proud of you too Wyatt! And thank you for thinking of others and donating your deer to FHFH to feed the hungry!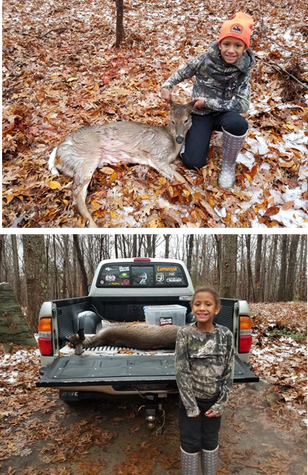 Carlee Grace, the eight-year-old daughter of a long-time FHFH Chapter Coordinator in North Carolina, is an amazing young lady. She likes the outdoors and asked her dad if she could go deer hunting with him. After watching a young deer for about an hour she decided to take a shot and donated the deer to FHFH to feed the hungry in North Carolina.
​
As you can guess, her dad is very proud of her and so are we! Thank you Carlee for donating your deer to FHFH to feed those in your community who are unable to get enough to eat! ​