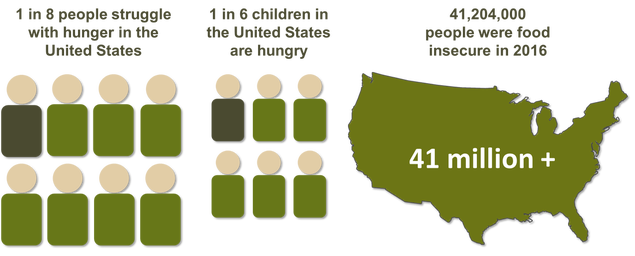 "For I was hungry and you gave me something to eat, I was thirsty and you gave me something to drink, I was a stranger and you invited me in, …."
Matthew 25:35
Did You Ever Wonder How Bad Can Hunger Be?
The statistics show only the numbers. They don't show the people – children, men and women – who are not getting enough to eat. They don't show the child who goes to bed hungry and then goes to school the next morning on a still empty stomach. They don't show the elderly person, who after a lifetime of hard work, has to choose between eating and medical care. They don't show the struggle of the mother and father who are working hard trying to feed their family, but still don't have a sufficient amount of money to provide enough food, so they skip meals so their children can eat or "water down" food. Until a person has experienced hunger firsthand it's hard to understand what it's like to be truly hungry.
​
​​When you see the statistics do you think hunger could only happen to someone else or that hunger only happens to the homeless and those living in poverty? Any one of us could be one job loss, medical or financial crisis away from being one of the hunger statistics!

FHFH is committed to helping the people in our country who are hungry! We are a team of compassionate volunteers, businesses, churches, clubs, foundations and individuals like you who have a heart for those who are struggling with hunger.

You can help someone who is struggling with hunger today! The person you help today could one day "pay it forward" to help another person in need.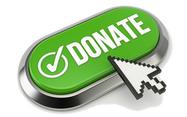 You

r financial support enables us to pay the meat processing costs for donated deer and livestock. Won't you please co
nsider making a tax-deductible financial gift today?
You can be assured your gift is well spent and you'll know you have helped someone who is in need.
​
$10 = meat for 20 meals
$25 = meat for 50 meals
$50 = meat for 100 meals

CLICK HERE to make a secure online donation.
You can also mail a donation to Farmers and Hunters Feeding the Hungry at P.O. Box 323, Williamsport, MD 21795. If you'd like to designate your donation for a particular FHFH Chapter, please write the chapter name, code or county in the memo line of the check.
You can donate deer or livestock. CLICK HERE to find a participating FHFH meat processor in your area.
On behalf of FHFH and all those in our country suffering from hunger, we THANK YOU for your support!

​Sincerely,
​
​Josh Wilson
Executive Director
Farmers & Hunters Feeding the Hungry