Farmers & Hunters Feeding the Hungry (FHFH) is pleased to announce the distribution of over 79 tons of meat – enough for over 635,000 meal servings – to local food banks and ministries this past year! This brings the total for the ministry to over 21.5 million meal servings for hungry individuals, children and families since 1997.

"We are grateful for the support and participation of so many hunters, farmers, and financial supporters this past year! Fresh, nutritious protein items are always needed by local feeding programs and ministries," said FHFH Executive Director Josh Wilson. "And the COVID-19 pandemic made things worse by increasing the rate of food insecurity across the nation even more."

Deer, elk, and various types of livestock were donated by generous hunters and farmers to butcher shops participating with FHFH across 14 states. One successful youth hunter named Andrew said, "I donated the buck and one of my two does because we don't need a lot of meat and it is for a good cause."

Financial contributions from individuals, churches, businesses, organizations, and foundations paid for these donations to be processed into nutritious meat for distribution to the needy of local communities. A representative of the Bloomfield Food Pantry in Indiana said, "​We were almost out when you called and offered the meat to us. Just about everybody that comes to the pantry wants a pound or two of venison each visit."

A volunteer with a school food pantry shared this message after delivering meat and other items to a local family in Maryland. "As we were stepping away, a little girl about 11 or 12 opened the door, saw the boxes and shouted excitedly into the trailer, 'We've got food!'"

Sadly, there is always significant need for food assistance across our country. It takes dedication and effort from various organizations and ministries working together to help meet this tremendous need each day. FHFH is ready to continue making a positive impact against hunger – one life and one family at a time.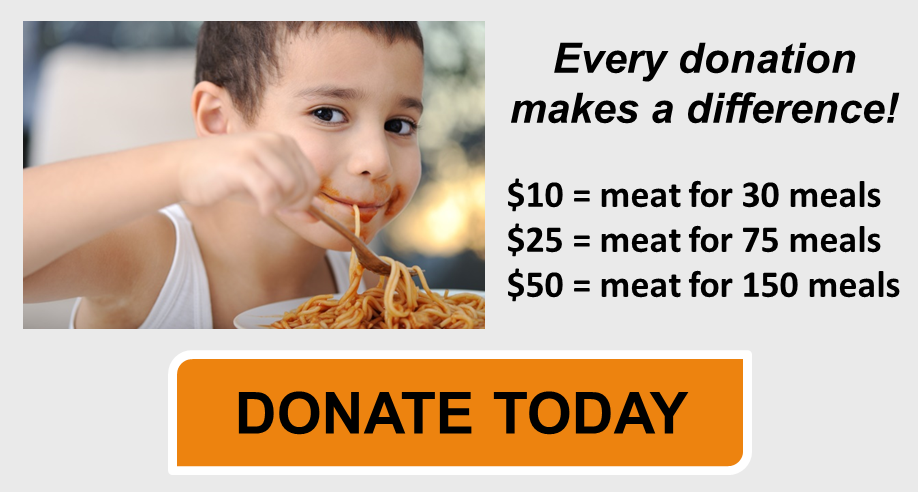 ​
​Josh Wilson
Executive Director
​